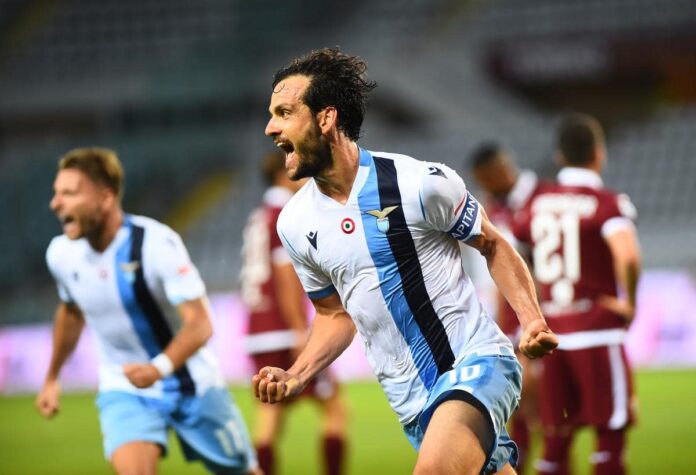 This Tuesday, Lecce receives Lazio Rome at the opening of the 31st day of Serie A. Lecce struggles not to go down. Lazio Rome can still believe in the Scudetto.
Lecce vs Lazio Roma Free Betting Tips
As expected before even starting the season, Lecce is struggling to return to the top flight and ranks 18th in the rankings with 1 point behind the first non-relegation formation. Without solution, the promoted has not won any of his last 5 league games. Since the resumption, Lecce has even lost 4 times out of 4, against AC Milan (1-4), in the lair of Juventus (4-0) against Sampdoria (1-2) and Sassuolo on Saturday (4-2).
In the fight for a Scudetto which escapes him since 2000, Lazio Rome is currently 2nd in Serie A and concedes 7 units of disbursements on the head of the classification. Undefeated in the last 21 league games played before the end of the season, the Biancocelesti have lost two games since the return of Serie A, losing in the lair of Atalanta at the resumption (2- 3) and at home this weekend against Milan (0-3). In the meantime, they still won against Fiorentina (2-1) and on the lawn of Torino (1-2).
The staff for Lecce vs Lazio Roma
For Lecce, the important Rossettini and Lapadula and the substitute defender Meccariello is still unavailable for this meeting, injured. The important Deiola finished his loan and returned to Cagliari. Back on the other hand in the group of the Majer frame and at least Dell'Orco used. Friable behind, the team simply has the worst defense in the championship with the trifle of 68 goals conceded.
Several elements should still be missing from the side of Lazio Rome: these are usual holders Correa, Marusic and Lulic, while the titular defender Luiz Felipe is hoped. On the other hand, the attackers Caicedo and Immobile are back after having served their suspension. The latter is the top scorer in the championship with 29 achievements.
Key points for the match Lecce vs Lazio Roma
During the first leg, Lecce lost on the Lazio turf (4-2).
Coaches can make 5 replacements during the game.
This meeting will take place behind closed doors.
Lecce vs Lazio Roma Free Betting Tips
When traveling to relegation Lecce, Lazio Rome should not miss the opportunity to pocket 3 points. Victory Lazio Rome
Betting Tips: Immobile to score
Odds: 1.38